gathering big day out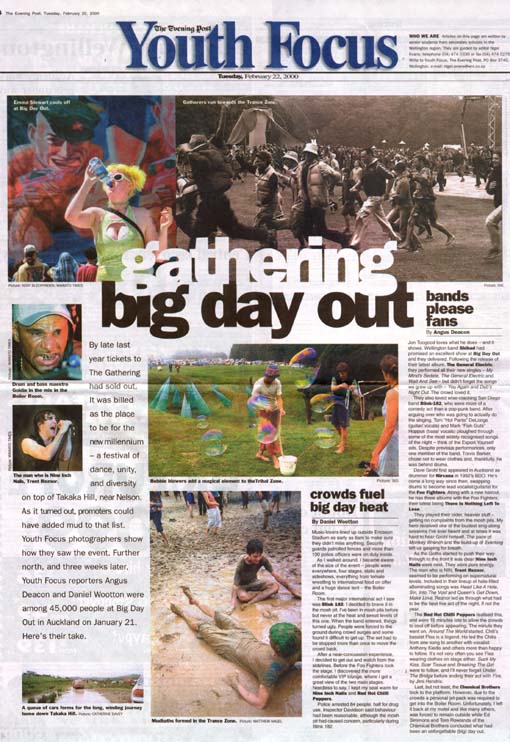 By late last year tickets to The Gathering had sold out. It was billed as the place to be for the millennium - a festival of dance, unity, and diversity on top of Takaka Hill, near Nelson. As it turned out, promoters could have added mud to that list.
Youth Focus photographers show how they saw the event.